AMOK – Amager Orienteering Club
Amager Orienteering Club (Amager Orienterings Klub) is situated right in the middle of Copenhagen and we offer training events on Amager and in the central parts of Copenhagen.
As a lot of students and foreigners study and work in Copenhagen we have members from all over Europe. At last count there were active members from Spain, Sweden, Czechia, Italy and Belgium – and you'll find that we often speak a mixture of English and Danish at training events.

Meet us every Tuesday / Saturday
Most of the year we train on Tuesdays – usually around 18.30 (6.30 pm). This winter (Januar – March) we'll train on Saturdays from 10.00 – 11.00 (am).

You should expect at mix of sprint-training in city-parks and normal orienteering in the few forested areas on Amager.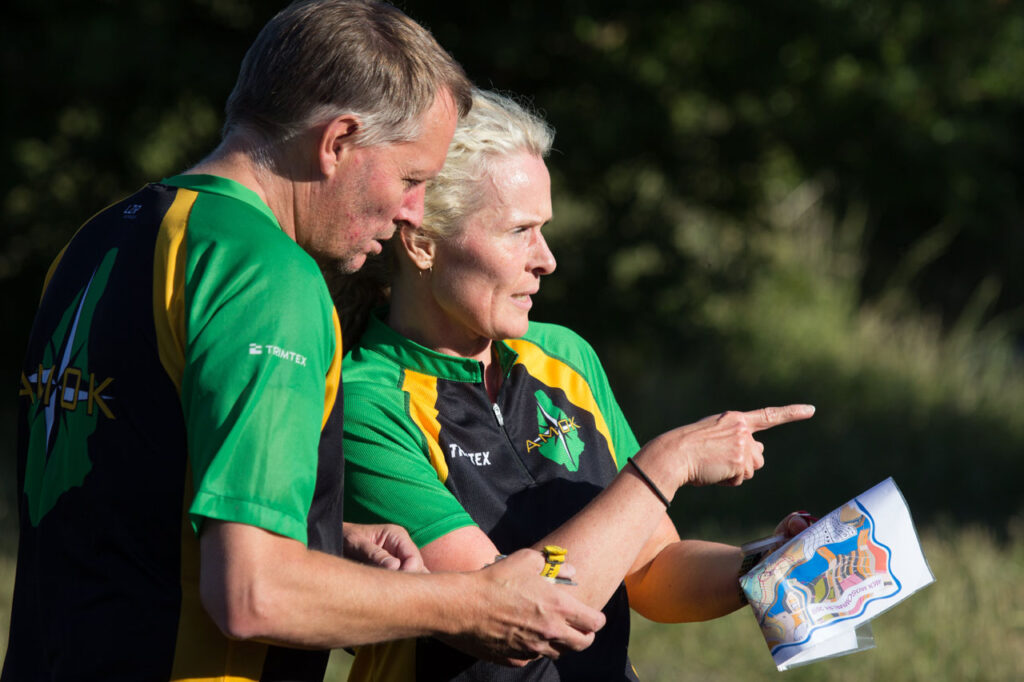 You do not need to become a member to attend our training events. Just show up and we'll help you out.

At most of our training events you can borrow a compass for free, and we're always ready to help beginners with instructions.
At most events we offer 3 and 5 km courses.

You'll find the next training event in the calender.


Follow AMOK on Facebook
If you want to make sure, that you never miss one of our events, you should follow us on Facebook as you'll get notifications automatically. We have both an open page and a closed group.

– AMOK – Amager Orienterings Klub
(Open page: All training events are posted here, etc.)

– AMOK – Amager Orienteringsklub
(Closed group: Here we share maps and reports from various trips. In this group you can also ask for a ride to events.)


Join the club
If you want to join the club you simply fill in this form. Membership fees are paid every half year (january 1st and July 1st).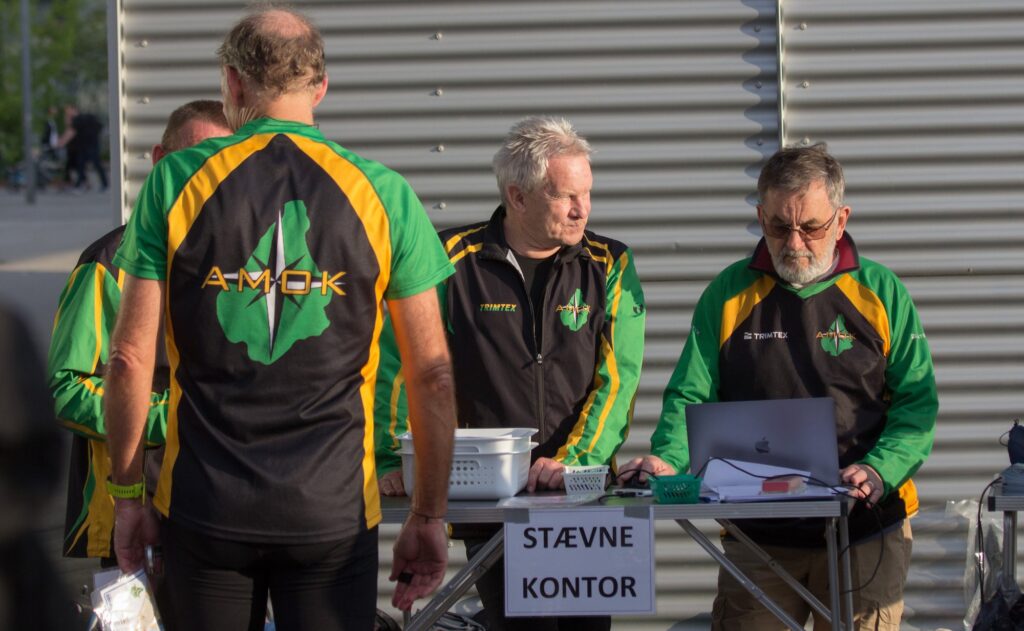 Competitions, tournaments and club tours
Once you decide to join AMOK – Amager Orienteringklub, you'll receive username and password to www.o-service.dk, which is the site, where you sign up for almost all larger events in Denmark.

We have a strong tradition for participating in the official club-tournament (Divisionsturnering / COWI-league) in Denmark. Every year we participate in three large divisionmatches and as the tournament-structure rewards clubs which can muster both beginners and experienced runners in all age groups, we urge everyone to join us on these trips and help us climb the ranks.
One of the most important club traditions is the autumn-trip to "Høst Open" where we rent a handful of cottages and combine running with a three-day vacation on the beautiful island of Bornholm.

Another club-benefit is that for most events on Zealand, the club offers car-pooling. Ask our chairman for details.

Try Orienteering on your own
If you would like to try orienteering on your own, you can simply download maps from "Find-vej-I"dk.

There are 10-15 areas on Amager with fixed controls, where you can print the map from home and make your own event. You could in fact be out hunting controls in just five minutes.